Alpine Considers Coming To North America, Would You Buy One?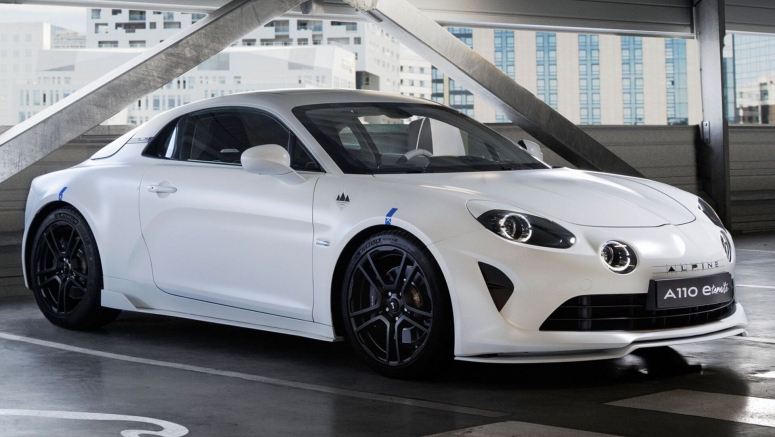 Renault's Alpine sports car brand might come to North America and eventually launch on the stock market just like Porsche, the company it wants to challenge.
That's according to comments from Renault Group boss Luca de Meo, who claims Alpine's premium branding gives it a chance in new markets and with a new type of much wealthier customer that the mainstream Renault brand wouldn't have.
"The fact is that Renault is a volume brand, but Alpine is a different game," the CEO told Auto News. De Meo said that while Alpine is currently known as a European brand, recognition is growing around the world thanks to its F1 racing exploits, and that could help the road car division get a foothold in both North America and China.
That couldn't happen with Alpine's 2022 lineup, which consists of a handful of variations of one car, the A110 two-seater. But Alpine is planning to launch five electric cars over the next few years, including an EV co-developed with Lotus that will replace the A110, a hot hatch, compact crossover and two larger crossovers.
Related: Alpine Confirms Another Two EVs Set To Arrive After 2026
The platforms for the smaller cars are likely to come from within the Renault-Nissan alliance, but it's possible that Alpine might try to expand its deal with Lotus and use the EV architecture the Geely-owned British sports car brand is using on its new Porsche Cayenne-sized Eletre. Lotus has already admitted it will re-size the platform for a smaller electric crossover and four-door coupe of its own design.
So, a question to those of you in North America: would you buy an Alpine EV instead of the 2025 Porsche Boxster and Cayman EVs, 2025 Macan EV, or the Taycan that the French sports car brand appears to be gunning for? And would you consider buying a stake in Alpine if it hit the stock market?
De Meo told Auto News that he wouldn't rule out listing Alpine in the future, and you can see why he might be keen to do it. Porsche's successful IPO in September raised billions of euros for Volkswagen, much of which will be used to fund the development of future electric cars. Leave a comment below and let us know if you think Alpine has a chance of cracking the North American market.