Ohtani To Both Hit And Pitch For Team Japan At World Baseball Classic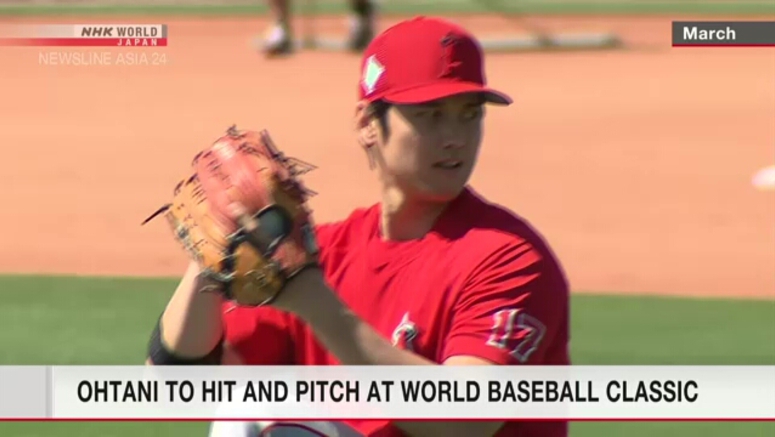 Major league superstar Ohtani Shohei will make full use of his two-way talents on Team Japan in next year's World Baseball Classic, as his manager has said he will pick him both as a pitcher and a batter.
The Los Angeles Angel announced his intention to play in the tournament last month, and said he was looking forward to the opportunity to play in front of Japanese fans for the first time in over five years.
Team Japan's manager Kuriyama Hideki spoke about Ohtani's versatility at a pre-tournament meeting in California on Tuesday. Kuriyama said that he is thinking about a lot of options right now, adding that he is considering using Ohtani both as a starting pitcher and reliever.
Pitcher Darvish Yu of the San Diego Padres has also announced that he will be available for selection. He was a member of Team Japan in 2009 when it won its second straight title in the competition.
The 20-team tournament, which kicks off in March, will be held in Japan, Taiwan, and the United States. Japan will play its first-round games at the Tokyo Dome. It will face South Korea, Australia, China and the Czech Republic.