Atomic Bomb Survivor Calls For World Without Nuclear Weapons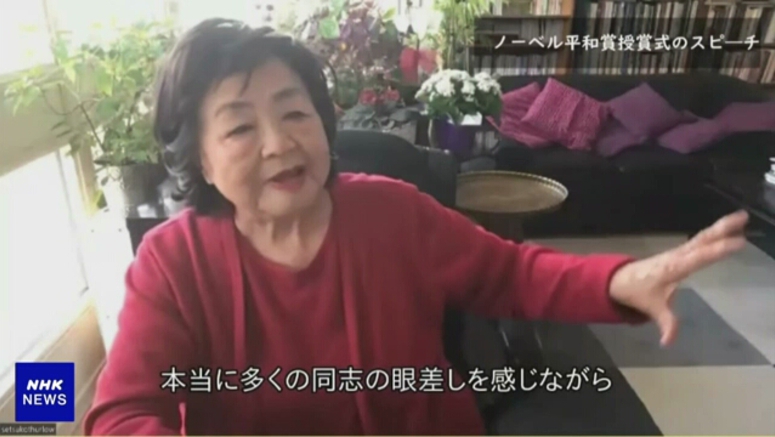 A survivor of the 1945 atomic bombing of Hiroshima has again called for the total abolition of nuclear weapons.
Setsuko Thurlow, who lives in Canada, made the appeal in a video message on Saturday at an event sponsored by the Japanese NGO, Peace Boat.
The event was held to mark the fifth anniversary of the Nobel Peace Prize being awarded to the International Campaign to Abolish Nuclear Weapons, or ICAN.
Japanese actress Saito Tomoko read from a picture story book based on the Nobel Peace Prize acceptance speech delivered by Thurlow who has worked with ICAN.
The book describes what Thurlow experienced in the wake of the atomic bombing.
She heard a man saying, "Don't give up. See the light coming through that opening? Crawl towards it." Guided by the voice, she crawled out of a collapsed building.
Thurlow recalled that when ICAN was awarded the Nobel Peace Prize she felt a strong sense of unity with those who died in the atomic bombing.
She also said that she cherishes the memories and sharing of joy with the people who she has worked with.
She urged people to heed the belief of hibakusha that nuclear weapons should never be tolerated as they can either killed human beings instantly, or take their lives slowly.
She asked the audience to understand her belief that Russia's threat to use nuclear weapons during its invasion of Ukraine is utterly unacceptable.