Olympic Figure Skater Hanyu Tops This Year's Search Trend In Japan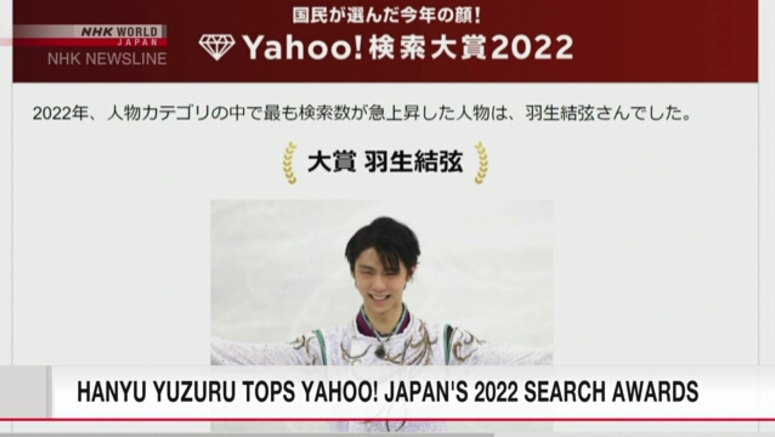 A major internet company in Japan has awarded Olympic figure skater Hanyu Yuzuru its grand prize for topping the number of hits on its search engine this year.
Yahoo Japan awards people or works that see the biggest yearly rises in searches. It released the results in multiple categories on Monday.
Two-time Olympic gold medalist Hanyu topped the lists of both the overall and athletes' categories.
Hanyu is famous for his quadruple axel jump. He announced his retirement from competition after the 2022 Beijing Olympics and his intention to turn professional. The news drew a lot of attention from his fans.
In the movie category, US action film "Top Gun: Maverick" starring Tom Cruise soared to the top rank.
NHK's television series "The 13 Lords of the Shogun," set in the 12th to 13th centuries, won in the drama category.