Japanese Soccer Fans Enjoy Croatian Food Ahead Of Japan - Croatia World Cup Match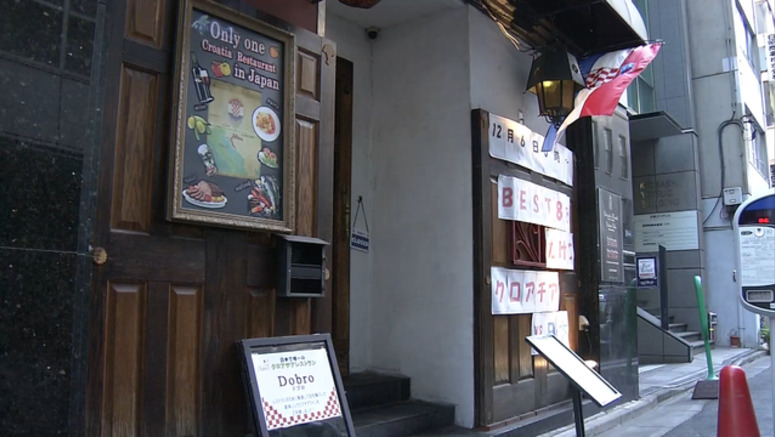 Japanese soccer fans are trying Croatian food at a restaurant in Tokyo, ahead of the Japan-Croatia match in the World Cup knockout stage.
Restaurant owner Kawasaki Satsuki opened "Dobro" in Tokyo's Chuo Ward after working in Niigata Prefecture during the Croatian national team's stay there in the 2002 World Cup. Japan and South Korea co-hosted that event.
Kawasaki says his restaurant is the only place in Japan offering authentic Croatian cuisine. He says the restaurant is now almost fully booked since Japan advanced to the round of 16 to face Croatia.
A man in his 60s who visited Dobro on Sunday said he came to try Croatian dishes because Japan defeated Spain after he had eaten Spanish food.
He added he hopes both sides will do their best.
Another guest in his 70s said he heard that eating rivals' national dishes is the most effective way to win. He said he will try Croatian food, hoping Japan can beat Croatia.
The restaurant is closed on Mondays, but Kawasaki says about 20 people, including Croatians, will gather there to watch the match together.
The restaurateur says the World Cup is a competition but also a festival.
He says he hopes the event will allow Japanese people to learn more about Croatia and connect with its people.