Children Sample 'inclusive Food' At Tokyo Event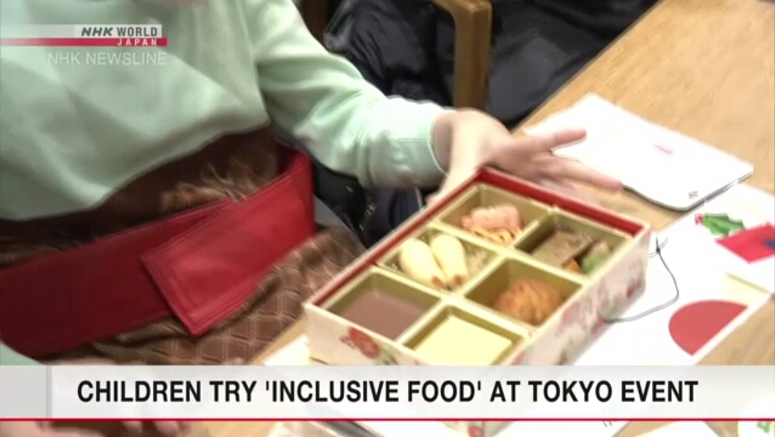 Children in Tokyo sampled so-called "inclusive food" for those with chewing or swallowing difficulties at an event on Sunday.
The Tokyo Metropolitan Government has been developing meals of this type for children in a joint project with the University of Tokyo and Tokyo Medical and Dental University.
About 40 children were served a lunch set that was made under a doctor's supervision, and included desserts. The fried foods and spaghetti were cooked softer than usual to make them easier to eat.
The shrimp tempura was processed in a blender and then reshaped. Children smiled when they sampled the dish.
A mother said her child was very happy with the meals. She said she hopes there will be more opportunities for everyone to share the joy of eating the same dishes together.
Inokuchi Haruhi is a lecturer at the University of Tokyo Hospital. She says similar foods for adults are already available, but there are only a limited number for children. She says she wants to develop meals that children can enjoy based on feedback from the participants.