Welfare Ministry Mulls Response To Ex - Unification Church Adoptions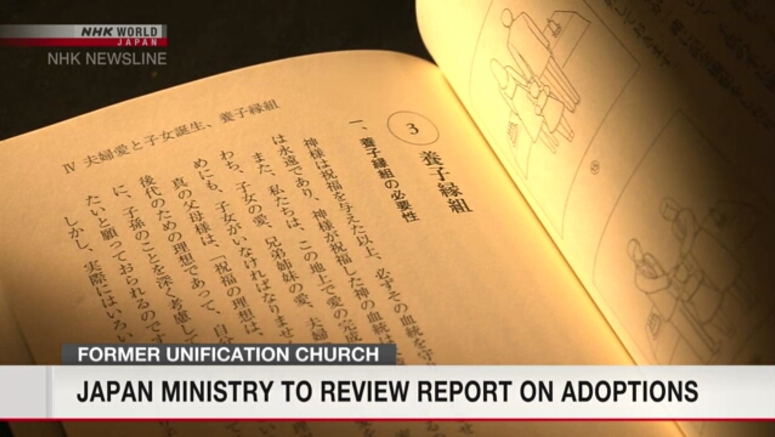 Japan's welfare ministry says it will review a report on adoptions among followers of the former Unification Church. More than 30 such adoptions reportedly took place after it became illegal to broker adoptions without permits.
The ministry, along with the Tokyo Metropolitan Government, had sent a letter of inquiry to the religious group about the controversial practice last month. The group submitted a report by the Monday deadline.
Sources related to the religious group say the report states 31 adoptions took place after 2018 when a law requiring businesses that mediate adoptions to obtain permits took effect.
But the group, now called the Family Federation for World Peace and Unification, stresses that it did not arrange those adoptions, and thus did not obtain any legal permits to do so.
It says that the adoptions were arranged by followers based on their personal relationships and were later reported to the group.
The issue has been in the spotlight since the religious group acknowledged that it recommends childless followers to adopt children from other members. It said 745 children have been fostered this way since 1981.
Lawyers say they have received complaints from children who claim they are struggling after being adopted based on their parents' beliefs. Experts point out that the group's practices may be illegal.
The welfare ministry says it will consider a response after studying the report from the group.