British Court Mulls Extradition Of Suspected Jewelry Thieves To Japan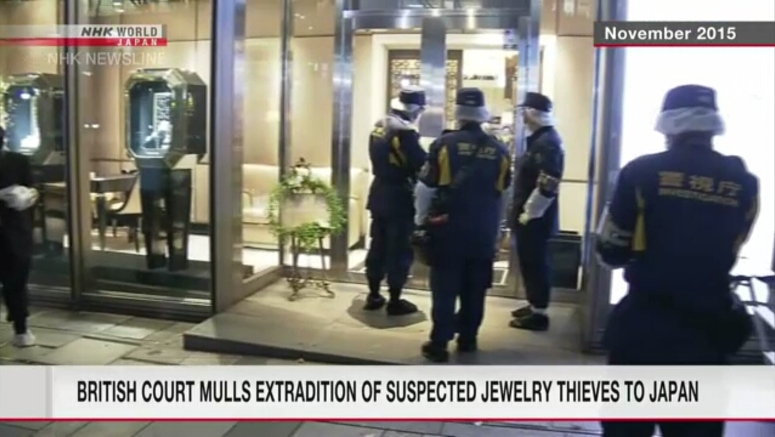 NHK has learned that three British men suspected of robbing a jewelry store in Tokyo have been detained in Britain. A court in the country is holding a hearing to decide whether to extradite them to Japan.
They allegedly forced their way into the store in Tokyo's Shibuya Ward in November 2015. They are accused of seriously injuring a security guard and stealing jewelry.
The haul is worth about 100 million yen, or some 740,000 dollars, at the current exchange rate.
Tokyo police placed the men on a global wanted list through the International Criminal Police Organization in 2017.
In a hearing on Friday, the lawyer of one of the suspects raised concerns about human rights, citing the possibility of forced confessions after hours of police questioning.
The lawyer also pointed to Japan's conviction rate of more than 99 percent.
But the Japanese government's attorney said questioning is recorded in principle, and confessions will not be used if credibility is in doubt.
The attorney also pointed to the close relations between the two countries, adding that those ties should be more secure.
Japan and Britain do not have an extradition treaty.
A court decision on one of the men is expected as early as next month.