Japan To Raise Penalties For Meat Smuggling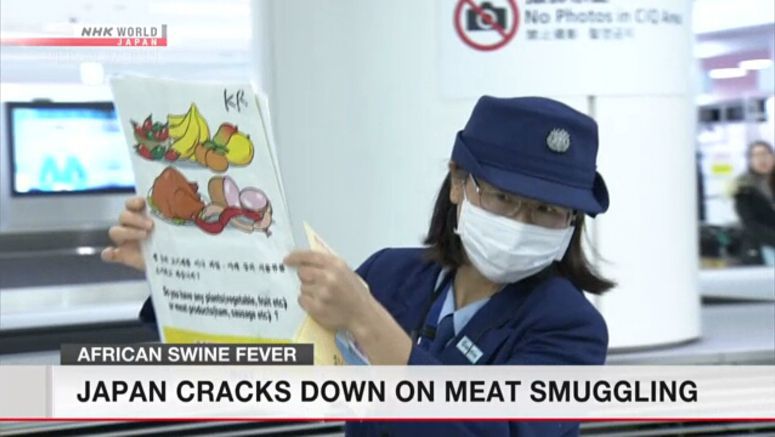 The Japanese government will raise fines for smuggling pork and other meat products into the country on Wednesday as part of its efforts to prevent an outbreak of African swine fever, or ASF.
Fines for individuals will be tripled to as much as 3 million yen, or about 28,000 dollars. Penalties for corporations will be raised to 50 million yen, or about 470,000 dollars -- 50 times higher than the current level.
ASF is spreading in China and other Asian countries. India had an outbreak in January.
The agriculture ministry says the penalties are being increased as there is no effective vaccine for the disease and an outbreak would have a grave impact on Japan's livestock industry.
The ministry says that it will distribute posters about the new penalties. It also says that people attempting to illegally import meat products into Japan could be denied entry.
The number of sniffer dogs for meat products at airports and other facilities will be increased to 140, or 2.6 times the current figure, by the end of next March.