Hayabusa2 Capsule Arrives At Jaxa Lab In Japan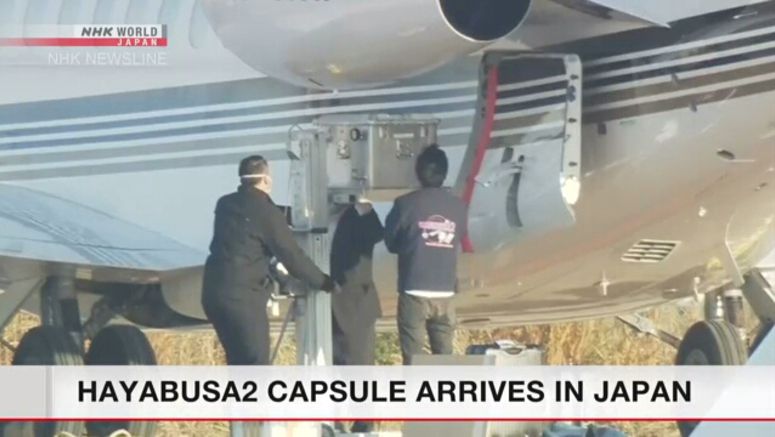 A capsule released by the Japan Aerospace Exploration Agency's space probe Hayabusa2 arrived at a lab near Tokyo, Japan on Tuesday.
The capsule is believed to contain samples from the Ryugu asteroid. It was retrieved after landing in an Australian desert on Sunday.
A charter flight carrying the capsule departed Australia late Monday and arrived at Haneda Airport in Tokyo on Tuesday morning.
The project team is due to hold a news conference after completing post-arrival work. It is expected to start analyzing the samples in June, which could provide clues on the origin of life.