More Snow Coming To Sea Of Japan Coast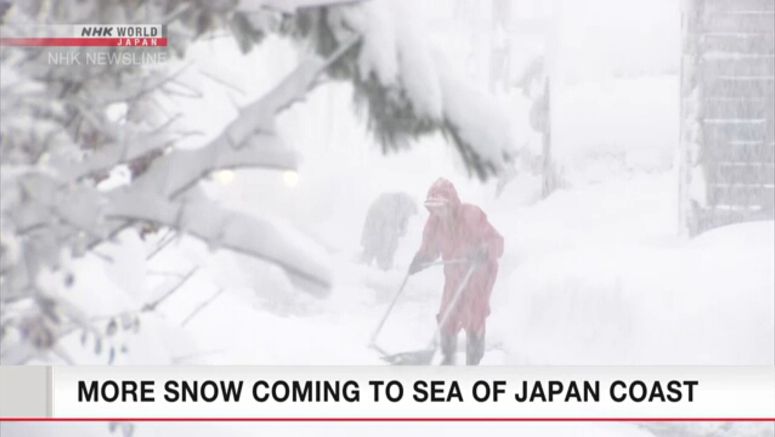 A broad swath of Japan is digging itself out from a massive snowfall. Weather officials are warning of slippery roads - and even avalanches - for areas stretching from Hokkaido down to western Japan.
Residents of a community north of Tokyo spent the morning clearing away a blanket of fresh snow. A record 128 centimeters of the white stuff fell over Minakami Town in a single day.
A woman in her 70s said, "The snow was blocking the front door of my house. I had to use a shovel to dig my way out."
A man in his 60s said, "The snow kept coming throughout the night ...now it's over a meter deep."
The dumping created a bit of mess for drivers. Plows have been out rescuing the dozens of trucks and cars who became locked in drifts.
And it's not over yet. Officials are forecasting more snow before Thursday evening... up to 90 centimeters in the northern Kanto region, and 80 centimeters in Niigata Prefecture.