More Heavy Snow To Hit Japan Sea Coast, Elsewhere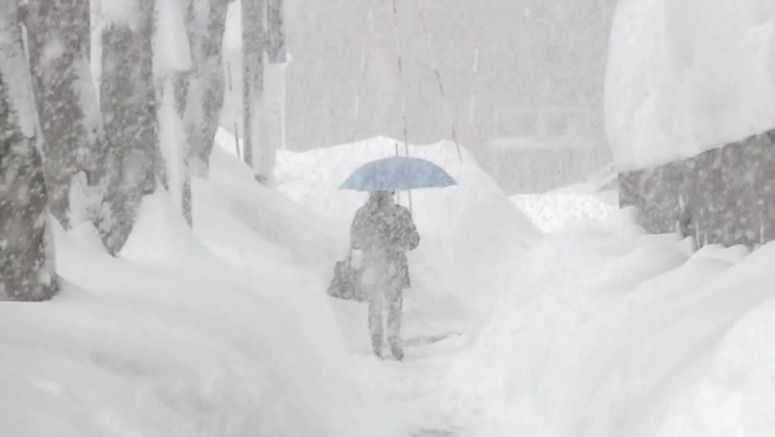 Weather officials in Japan are warning of more heavy snow this weekend, mainly in coastal areas along the Sea of Japan.
A strong cold air mass brought a record snowfall of about 200 centimeters to mountainous areas in Niigata and neighboring Gunma prefectures from Tuesday to Thursday.
As of 5 p.m. on Friday, nearly 170 centimeters of snowfall was observed in Gunma's Minakami Town, and about 150 centimeters in Niigata's Tsunan Town.
Snow is expected to intensify again, mainly in mountainous areas, in the Tohoku and Hokuriku regions from Friday night, and in the Kanto-Koshin region from Saturday.
During the 24 hours through Saturday evening, about 80 centimeters of snowfall is expected in Niigata, 60 centimeters in Tohoku, and 50 centimeters in northern Kanto, Nagano Prefecture and the Sea of Japan side of Hokkaido.
Weather officials are warning of possible traffic disruptions, avalanches, snow sliding off roofs, and snow accumulation leading to downed power lines and trees.