More Heavy Snow To Hit Japan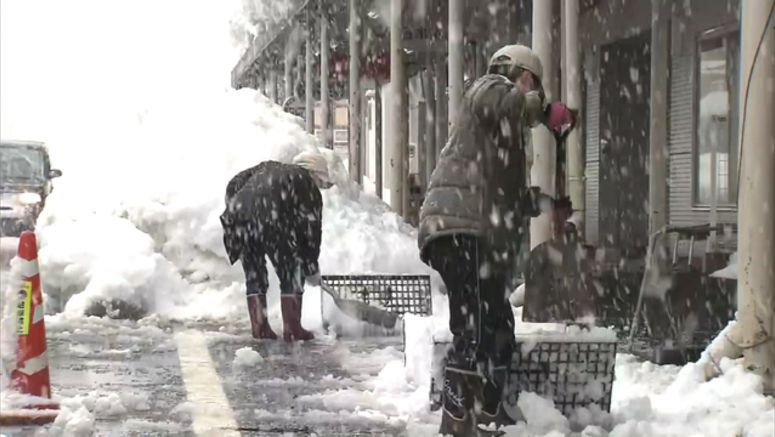 Weather officials in Japan warn of more heavy snow this weekend across many mountainous areas and the side of the country facing the Japan Sea.
The Meteorological Agency says a strong cold air mass and an atmospheric pressure pattern typical for the season have brought heavy snow to regions from Chugoku through to Hokkaido.
Snow is intensifying in the mountainous regions of Niigata and Gunma prefectures, where record snowfall left vehicles stranded for many hours.
As of 8 p.m. on Saturday, 211 centimeters of snow had piled up in the town of Tsunan in Niigata Prefecture, and 191 centimeters in the town of Minakami, Gunma Prefecture.
In the 24-hour period through Sunday evening, Niigata Prefecture and the northern Kanto region may receive up to 80 centimeters of snowfall, Tohoku region and Nagano Prefecture up to 60 centimeters, Hokuriku region up to 50 centimeters, and Hokkaido up to 40 centimeters.
Weather officials are warning of possible traffic disruptions, avalanches and injuries while clearing snow. They are advising people to drive carefully on icy roads.