Japan Confirms 1st Cases Of Coronavirus Variant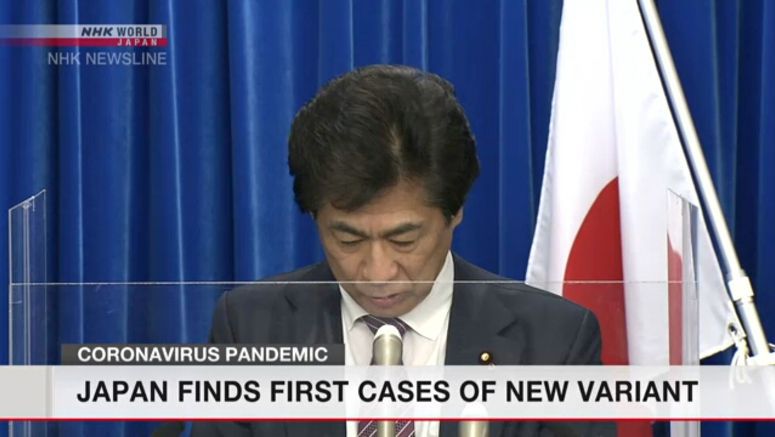 Japan's health minister says five people returning from Britain have tested positive for a new variant of the coronavirus.
Tamura Norihisa told reporters on Friday night that the five were earlier found to be infected with the coronavirus after tests at two airports in Japan.
The National Institute of Infectious Diseases analyzed their samples and found the virus is the new variant spreading in Britain. This is the first time that people in Japan were confirmed to be infected with the variant.
The health ministry says two of them arrived at Tokyo's Haneda Airport on Friday of last week and Sunday, while the three others landed at Kansai Airport on Monday.
The five are aged from under 10 to their 60s. The ministry says four of them are asymptomatic, while one reported fatigue.
On Thursday, the Japanese government imposed a temporary ban on new arrivals from Britain in response to the spread of what is said to be a highly contagious variant of the coronavirus.
The director-general of the National Institute of Infectious Diseases, Wakita Takaji, said he doesn't believe the new variant is spreading in Japan in the true sense as it was found during airport quarantine checks.
Wakita also said that if the variant starts spreading in Japan, the current outbreaks in the country could expand.
He stressed the need to analyze the new variant, saying that the pathology of the variant is not understood, and it is also unknown whether vaccines are effective against it.
Wakita noted that at this point measures to prevent the variant from entering Japan are very important.