2 Afghan Athletes To Participate In Tokyo Games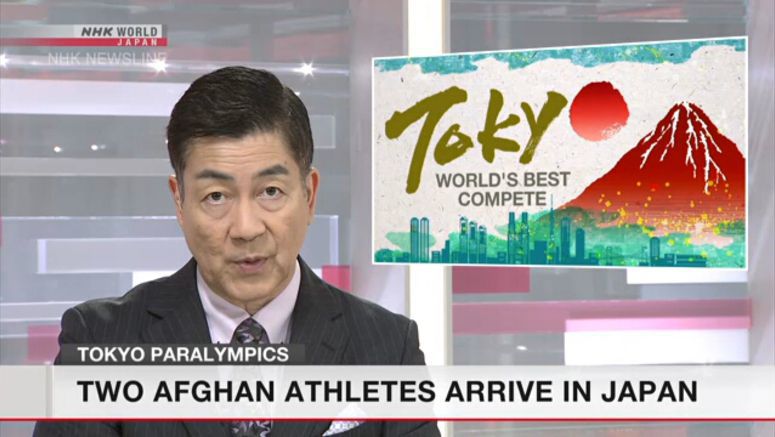 The International Paralympic Committee said two Afghan athletes who were due to compete in the Tokyo Games arrived in Japan on Saturday. They once gave up their participation following the Taliban's takeover.
The two are a male track athlete, Hossain Rasouli, and a female taekwondo athlete, Zakia Khudadadi.
After the collapse of the Afghan government, the country's Paralympic committee canceled their participation, citing the lack of a safe means of transportation for the pair.
On Wednesday, an IPC spokesperson said the two athletes had fled their home country. But he declined to reveal their whereabouts out of concern for their safety.
On Saturday evening, the organization said the two had arrived at Tokyo's Haneda Airport and gone into the Paralympic Village.
The IPC said following their safe evacuation from Afghanistan last weekend, the two athletes spent a week in Paris, France. The committee said they left Charles de Gaulle Airport for Japan on Friday.
IPC President Andrew Parsons welcomed the two at the Paralympic Village. He released a statement saying, "We always knew there was a remote chance both athletes could participate at Tokyo 2020, which is why the Afghan flag was paraded at Tuesday's Opening Ceremony."
Parsons added the arrival of the two shows the remarkable power of sport to bring people together in peace.