Ipc Pledges Support For Two Afghan Athletes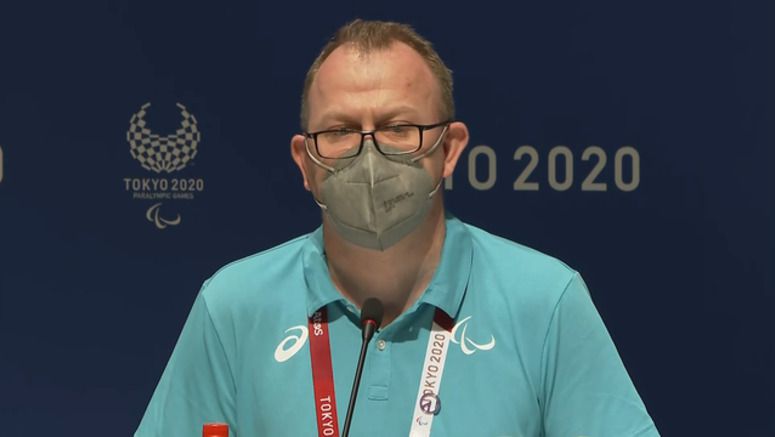 An official at the International Paralympic Committee says two Afghan athletes are grateful to be taking part in the Tokyo Games and the IPC will support them.
IPC Chief Brand & Communications Officer Craig Spence spoke at a news conference on Sunday.
Afghan track athlete Hossain Rasouli and taekwondo athlete Zakia Khudadadi arrived in Tokyo on Saturday and were welcomed by IPC President Andrew Parsons at the Paralympic Village.
Earlier they gave up their spots in the competition following the Taliban's takeover.
After the collapse of the Afghan government, the country's Paralympic committee canceled their participation, citing the lack of a safe means of transportation for the pair.
The two spent a week in Paris under the protection of the French sports ministry after leaving Afghanistan last weekend.
Speaking about the two athletes, Spence said what the IPC can say is limited, stressing that human life is the most important thing.
He said now that the athletes could be safely evacuated from Kabul and as both wanted to attend the Tokyo Games, the IPC governing board decided on August 22 to allow the Afghan flag to be paraded at the Games' opening ceremony to show solidarity.
He said both Afghan athletes expressed their sincere gratitude for the opportunity to fulfill their lifelong dream of attending the Paralympic Games.
Spence said that taking their preference into account and out of consideration for their mental state, the IPC has decided not to allow media interviews after their competitions.
He said the IPC will continue to work for the two athletes to ensure they receive all the care and support they need both during and after the Tokyo Games.