Afghan Para Athlete Competes In Long Jump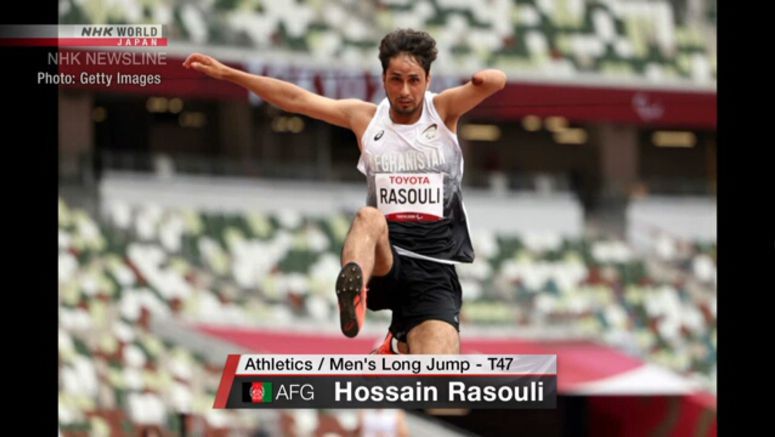 Hossain Rasouli, one of two Afghan athletes competing in the Tokyo Paralympics, took part in the men's long jump event on Tuesday.
The two athletes at one point gave up hope of competing in Tokyo, after the local Paralympic committee announced that there was no safe way to travel.
However, they were eventually able to evacuate safely from Afghanistan and arrived in Japan via France on Saturday.
Rasouli, who lost his left arm in a mine explosion, had initially planned to run in the 100-meter race. After arriving too late to take part in the event, he instead entered the long jump competition.
When Afghanistan's flag was shown on a screen, he placed his right hand on his chest and then waved with a smile.
With a swift and well-timed approach, Rasouli's highlight was his third jump, at 4.46 meters, although he failed to make the quarter-finals.
The second Afghan Paralympian Zakia Khudadadi is scheduled to compete in the women's 44-49-kilogram category in taekwondo on Thursday.
The International Paralympic Committee has said that the athletes will be exempt from interviews, out of consideration for their mental health.