Kunieda Into Wheelchair Tennis Semis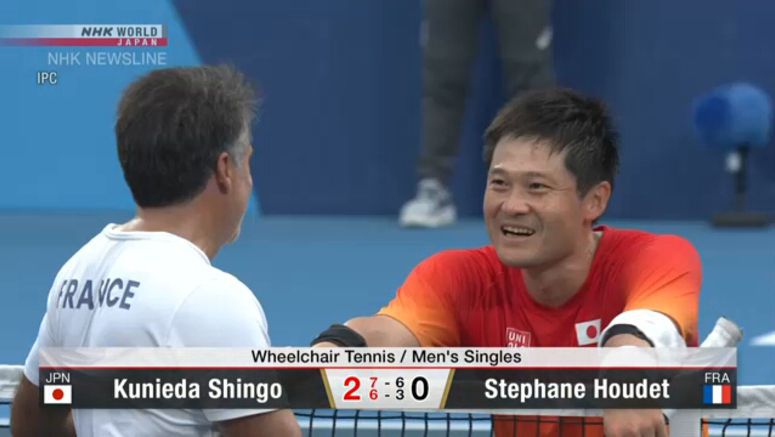 Japanese wheelchair tennis player Kunieda Shingo has advanced to the semifinals in men's singles. The 37-year-old is now just two wins away from his third gold medal in the event.
Kunieda faced off against his longtime rival, France's Stephane Houdet. The two have played more than 60 times so far, including in the final of the 2012 London Games, which Kunieda won.
But the Japanese star got off to a rocky start in Wednesday's match, falling behind 5-2 in the first set. He rallied to eventually win in a tiebreak. He had an easier time in the second set, which he won 6-3.
In women's individual archery, Japan's Okazaki Aiko competed with the jersey of former teammate Naka Yoshitsugu in her wheelchair.
The two were supposed to be paired together in the mixed team event. But Naka's illness worsened during the postponement of the Games. He died earlier this year.
Okazaki lost in the quarterfinals but said afterwards that she hoped her old teammate would have been proud of her performance.