Sumo Yokozuna Hakuho Intends To Retire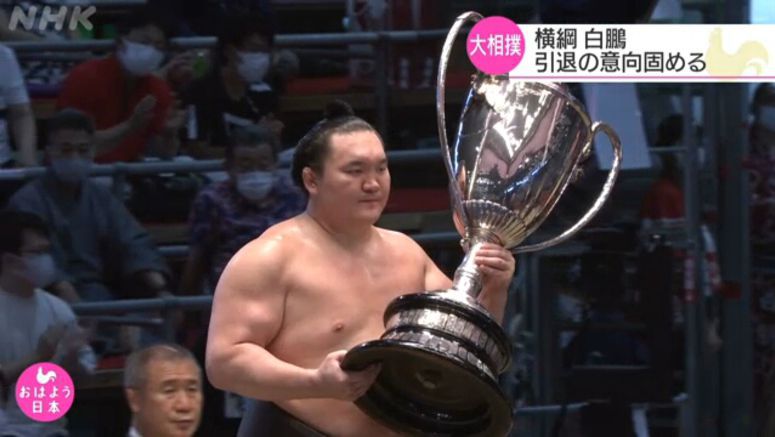 Informed sources have told NHK that sumo Yokozuna Grand Champion Hakuho intends to retire.
The sources say Hakuho decided he would not be able to compete as a yokozuna for the entire 15 days of a grand tournament mostly due to injuries, such as to his right knee.
After the November tournament last year, Hakuho received a warning from the Yokozuna Deliberation Council for sitting out a series of tournaments. He had been suffering the effects of a surgery on his right knee.
Hakuho pulled out of the March tournament this year from its third day owing to the right knee injury and underwent an operation during the tourney. That was the sixth consecutive tournament from which he withdrew.
Hakuho took part in the July tournament, putting his future as a yokozuna on the line. He won the tourney with a clean slate, claiming his 45th title.
After the tournament, Hakuho told NHK his physical condition was very bad and that he would carefully think about his career.
Hakuho is a 36-year-old Mongolia-born wrestler who joined the Miyagino stable when he was 15.
With his flexibility, power and masterful techniques, he advanced to the top rank of yokozuna in 2007.
Hakuho has chalked up 1,187 wins and 45 tournament titles, remaining yokozuna for 84 tourneys of the past 14 years. They are all record highs.
Hakuho acquired Japanese nationality in 2019. He expressed his wish to produce strong wrestlers as a stable master to repay to the sumo world.