Sumo Yokozuna Hakuho Submits Retirement Notice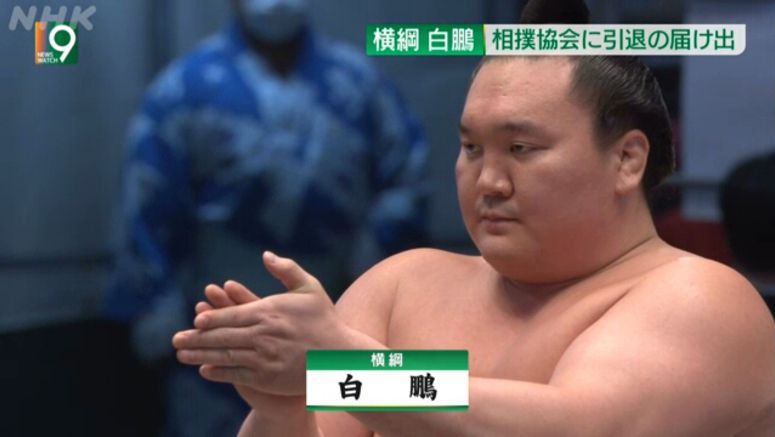 Sumo Yokozuna Grand Champion Hakuho has submitted his retirement notice to the sport's governing body.
The Japan Sumo Association made the announcement on Wednesday. His retirement is expected to be approved on Thursday.
Hakuho has won a record 45 grand sumo tournament titles in his career. He informed the association of his intention to retire through his stable master on Monday.
Sources say he decided to leave the ring because he no longer feels able to compete a full 15-day tournament as a yokozuna due to injuries, such as to his right knee.
The Japan Sumo Association held a committee meeting to discuss whether to approve Hakuho becoming an "oyakata" coach and taking the name of Magaki.
Committee chair Imai Tamaki suggested that some members voiced their concerns about Hakuho becoming a coach, as some people are critical of his tactics on the ring and his behavior.
But he said the committee gathered a range of opinions to report them to the association's board of governors for a final decision. He said not all members agreed to allow Hakuho to become a coach, but the idea has not been rejected either.
The Japan Sumo Association is expected to formally approve Hakuho becoming an "oyakata" coach also on Thursday.