Japan Men Down Oman In Soccer World Cup Qualifying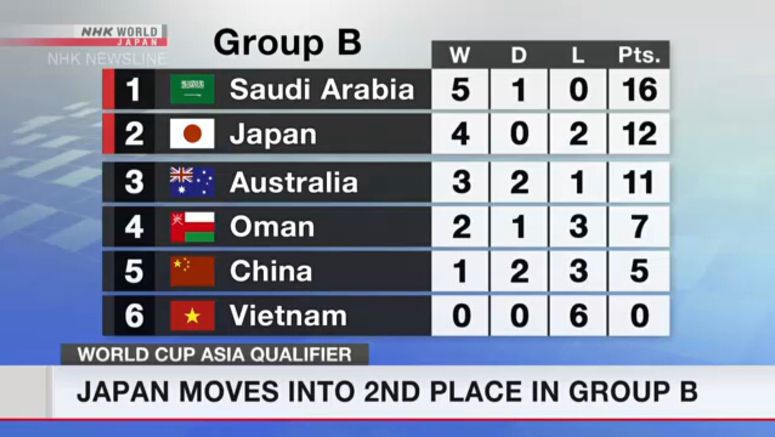 Ahead of the 2022 soccer World Cup, Japan's men on Tuesday defeated Oman by the only goal of the game in the final Asian qualifying round. The win lifts the Samurai Blue to second place in Group B.
The two top teams in the group are guaranteed a place at next year's finals in Qatar.
Japan's victory avenges a 0-1 loss in its opening match in September.
Ito Junya scored in the 81st minute from Mitoma Kaoru's cross. Ito's goal means he has found the net for the second match in a row.
Elsewhere, Australia faced China and opened the scoring in the 38th minute.
China equalized with a penalty in the second half, and the game ended in a one-one tie.
Japan moves into the automatic qualification spots; Saudi Arabia remains on top. Next up, Japan faces China in January.