Figure Skater Hanyu To Skip Grand Prix In Russia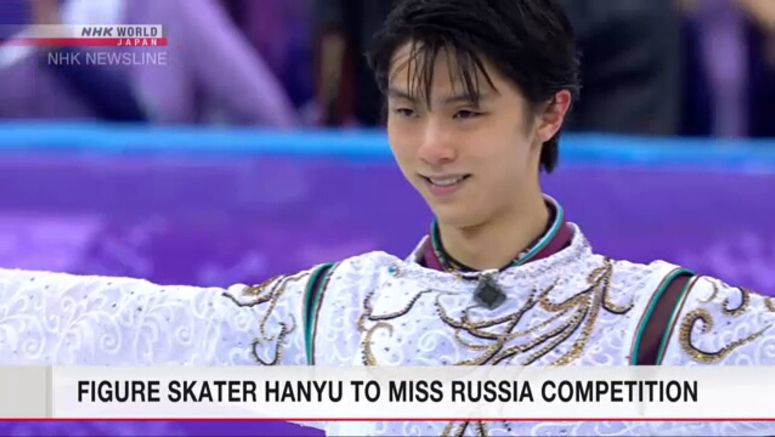 Japanese figure skating star Hanyu Yuzuru will not compete in the upcoming Grand Prix event in Russia due to a right ankle ligament injury.
The Japan Skating Federation made the announcement on Wednesday, citing his slow recovery from the injury.
The competition in Russia is due to start on November 26.
The two-time Olympic gold medalist was absent from last week's NHK Trophy in Tokyo, which is also part of the ISU Grand Prix series. It would have been Hanyu's first competition of the season ahead of next year's Beijing Winter Olympics.
Hanyu issued a statement and thanked his supporters, saying he is doing his best to meet their expectations.
He says he feels pain when performing certain motions, but the impact on his daily life is diminishing. He added that he has not quite reached the starting line yet, but is determined to move toward it steadily.