Lots Drawn For World Table Tennis Championships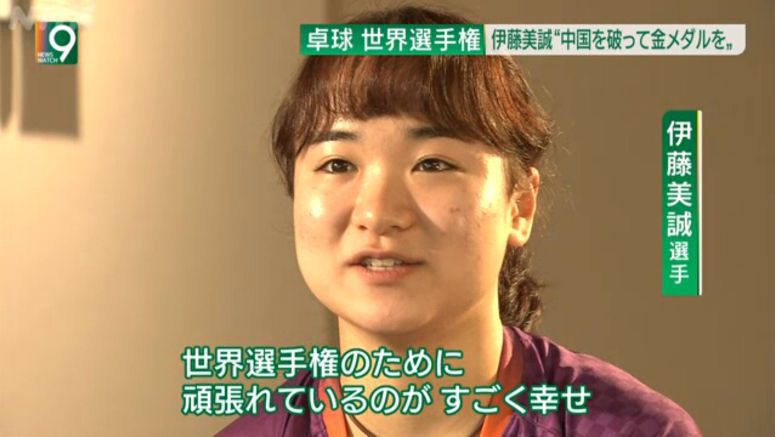 In table tennis, Tokyo Olympic bronze medalist Ito Mima appears set to face her Chinese rival Sun Yingsha in the semifinals of a global competition should both players remain in good form.
Lots were drawn on Sunday to decide on the order of play in the World Table Tennis Championships, which are to kick off in Houston, Texas, on Tuesday.
The championships consist of Men's Singles, Women's Singles, Men's Doubles, Women's Doubles and Mixed Doubles events.
Ito suffered a straight-set loss against Sun at the Tokyo Olympic Games this summer. Attention is focused on whether 21-year old Ito can settle the score with Sun, who is the same age.
Ito will also take part in the Women's Doubles event, teaming with another 21-year old, Hayata Hina.
The pair took silver in the previous world championships in 2019. They are aiming to become the first Japanese pair to win gold in 54 years.
Meanwhile, two other Japanese ace players, Ishikawa Kasumi and Hirano Miu, will face Sun and Wang Manyu in the Women's Doubles' quarterfinals should all go well.
The Chinese pair are the defending champions of the event.
Meanwhile, in Men's Singles, Harimoto Tomokazu, who stands in fourth place in the world rankings, will not be facing any of the top ten Chinese players until he proceeds to the final.
After being defeated by a low-ranking player in the fourth round two years ago, Harimoto made a vow to approach each match as a make-or-break game.