Sapporo Outlines Savings For 2030 Olympics Bid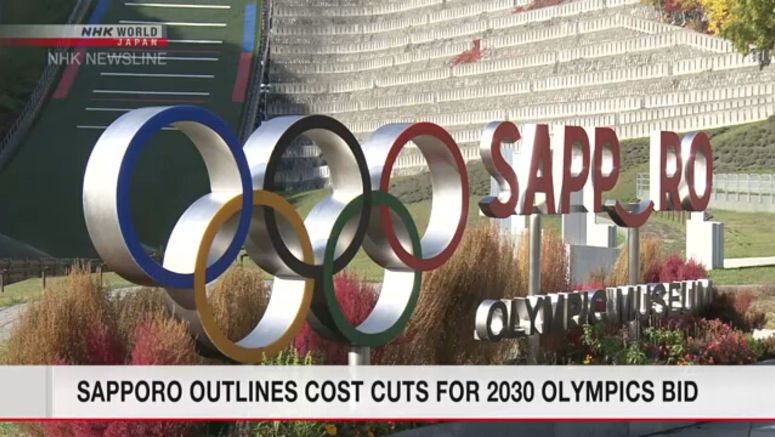 The city of Sapporo in Japan's northernmost prefecture of Hokkaido has outlined a new plan, with reduced cost estimates, to bid for the 2030 Winter Olympic and Paralympics.
The original plan announced in 2019 called for spending up to 370 billion yen, or 3.26 billion dollars.
The new plan, disclosed at a Sapporo assembly meeting on Monday, calls for budget reduction of up to 790 million dollars.
Through the maximum use of existing facilities and personnel cost reductions, Sapporo estimates operational costs of between 1.76 and 1.94 billion dollars.
About 700 million dollars will go for infrastructure development.
The overall cost is expected to be between 2.46 and 2.64 billion dollars.
Sapporo plans to hold a sustainable Olympic and Paralympic Games well-suited to the city. It will not build new venues for the Games, but plans to utilize 13 existing facilities in the city and beyond, including one in Nagano City, central Japan, the host of the 1998 Winter Games.
Sapporo aims to resume a dialogue with its residents in January to win their support for its candidacy and carry out a survey of preferences of Hokkaido residents before the end of next March. The city will make a final decision on its bid for the Games based on the survey results and other factors.
Under the latest plan, the Spiral, a venue built for the bobsledding, luge and skeleton events at the Nagano Games will be used.
Before Sapporo can be named the host city, it needs to hold discussions with the International Olympic Committee in order to improve its plan until the city is judged to be worthy of hosting the event.
When the IOC Executive Board approves Sapporo as an official candidate, it will need to release its final plan at the IOC General Assembly, where a vote will be held.