Ex - Rugby Player Worried About Relatives In Tonga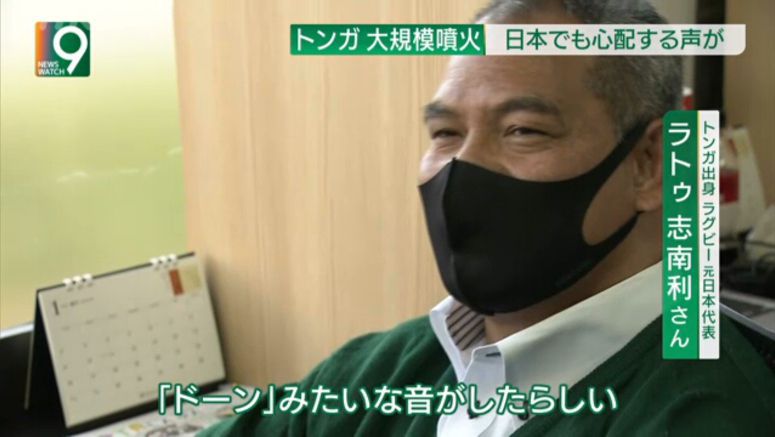 A former player for Japan's national men's rugby team who was born in Tonga is anxiously waiting to hear about the safety of his relatives.
Latu Sinali came to Japan 37 years ago and was selected to represent the national team. He acquired Japanese nationality and lives near Tokyo.
He was able to contact his relatives in Tonga through social media shortly after the volcanic eruption. He received photos showing flooded streets and traffic jams caused by people apparently evacuating.
Soon after, he lost contact, likely due to problems with Internet access. He has kept trying to communicate with them, but has not received any further replies to his messages.
Latu currently serves as the representative of an association promoting friendship between Japan and Tonga. He says the association is receiving offers of relief supplies and other forms of aid.
He pledges to do what he can to help the country, while noting that Tonga, a small country, is now facing difficulties as measures against the coronavirus are also important.