Mitakeumi Wins New Year Sumo Tournament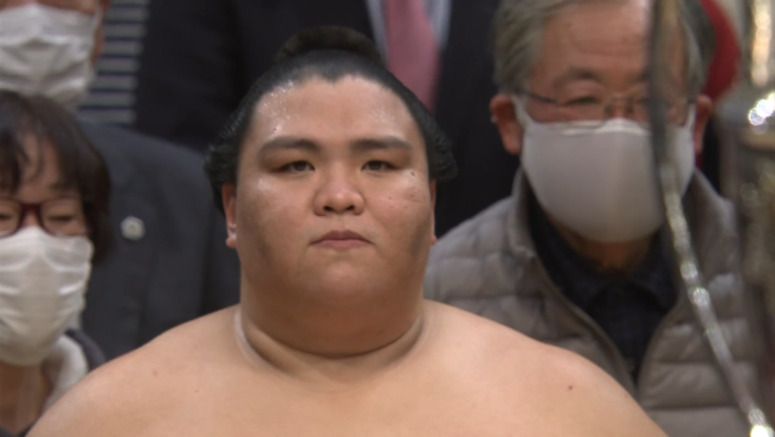 Mitakeumi beat Yokozuna Grand Champion Terunofuji to win the New Year Grand Sumo Tournament on Sunday.
Mitakeumi, who holds the third-highest rank of Sekiwake, was in the lead with two losses when he entered the final day of the 15-day tourney. He was followed by Terunofuji, Abi and Kotonowaka with three losses.
Mitakeumi defeated Terunofuji in the last bout to secure his third championship.
He earned a total of 33 wins in the last three tournaments, equaling the benchmark considered necessary for promotion to the second-highest rank of Ozeki.
The Japan Sumo Association has decided to hold an extraordinary meeting of its board of directors to discuss Mitakeumi's ranking. They are expected to announce that he will be promoted to Ozeki.