Japan's Olympic Team Arrives In Beijing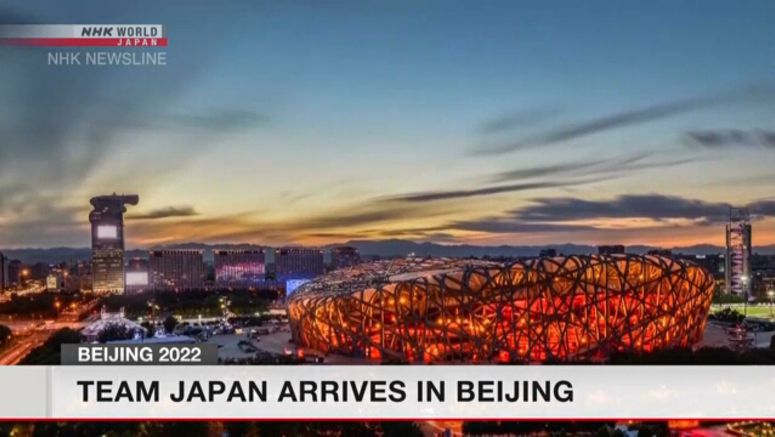 The Japanese Olympic team has arrived in Beijing.
Eighty-three athletes and officials arrived in Beijing on Sunday. The total number of Japanese athletes will reach 124, more than any other winter Games outside of Japan.
The delegation is headed by Ito Hidehito, who says the team wants to surpass the 13 medals won at the 2018 PyeongChang Winter Olympics.
Ito says he would like to support the athletes as it's important for them to keep up their spirits in tough conditions.
The opening ceremony will be held on February 4, with some events starting early on February 2.