Sources: Alpine Skier Muraoka To Lead Japanese Para Athletes At Beijing Games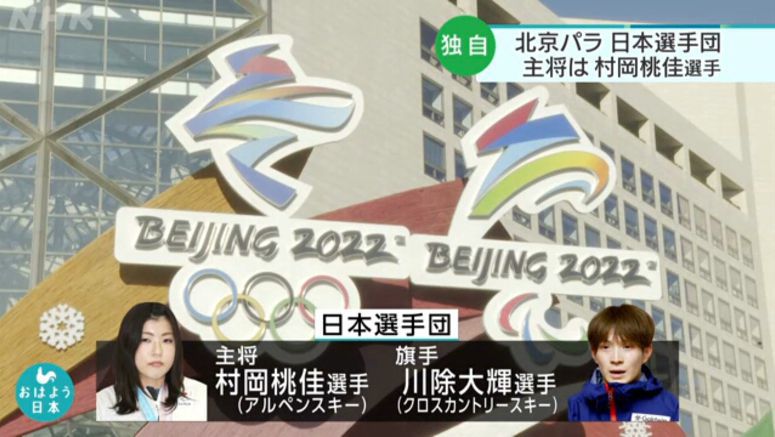 NHK has learned that Japanese alpine skier Muraoka Momoka will lead the country's para athletes at the coming Beijing Winter Games.
Sources also told NHK that rising cross-country skier Kawayoke Taiki will be Japan's flag bearer.
The names of Japanese athletes for the Beijing Paralympics will be announced on Tuesday.
At the PyeongChang Paralympics, Muraoka served as her country's flag bearer. She won one gold, two silver and two bronze medals in alpine sit-skiing events.
The 24-year-old also competed in a track and field event at last year's Summer Paralympics in Tokyo.
Kawayoke took part in his first Paralympics in Pyeongchang while still in high school. The 20-year-old won gold at the 2019 world championships. He is aiming to clinch his first Paralympic medal in Beijing.
The Beijing Paralympics will open on March 4 and run through March 13.