Kobayashi Wins Japan's First Gold Medal In Ski Jump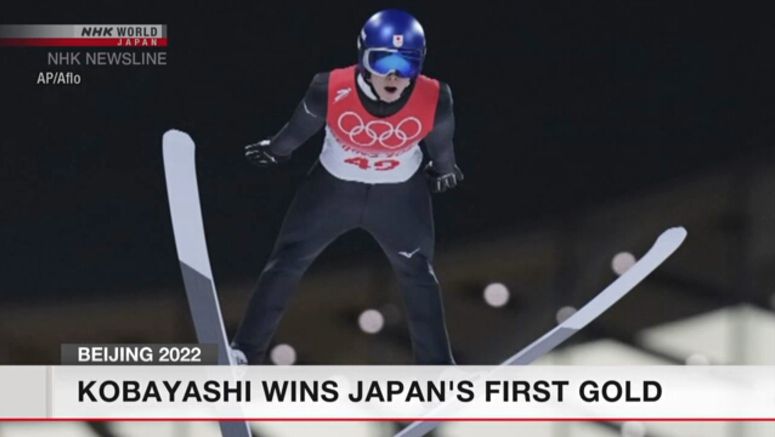 In the Beijing Olympics, Kobayashi Ryoyu has won Japan's first gold medal. He took first place in the men's normal hill individual.
The gold medal favorite jumped 104.5 meters at his first attempt.
On his second attempt, Kobayashi jumped a distance of 99.5 meters, but the initial lead paid off. Kobayashi brought Team Japan its first gold medal at the Beijing Winter Games. His older brother, Kobayashi Junshiro, was in 27th place.
In the women's freestyle skiing moguls, 17-year-old Kawamura Anri advanced to the final. She was a favorite to win a medal in the event, but finished 5th.
Jakara Anthony of Australia won the gold.