Roc Figure Skating Team Wins Gold, Japan Finishes Third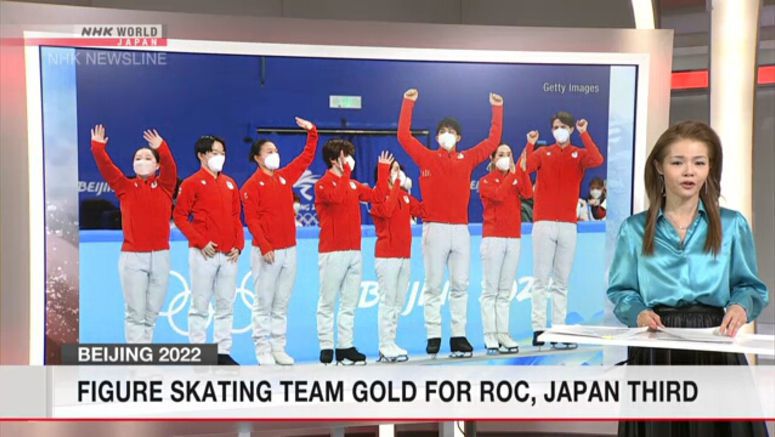 At the Beijing Winter Games, figure skaters from the Russian Olympic Committee have won gold in the team competition, with the United States in second place. Japan finished third to pocket its first-ever medal in the event.
The Russian skaters closed out the win by a wide margin over the United States. Kamila Valieva put the icing on the cake in the last section of the event, the women's single free skate. The 15-year-old had already dominated Sunday's short program.
Japanese pair Miura Riku and Kihara Ryuichi came second in their discipline to help secure Japan's breakthrough team medal.
Japan's two-time Olympic champion Hanyu Yuzuru arrived in Beijing on Sunday.
Hanyu is aiming to add yet another gold to his medal collection. He's due to skate on Tuesday in the men's single short program.