Disqualifications Overshadow Ski Jumping Mixed Team Debut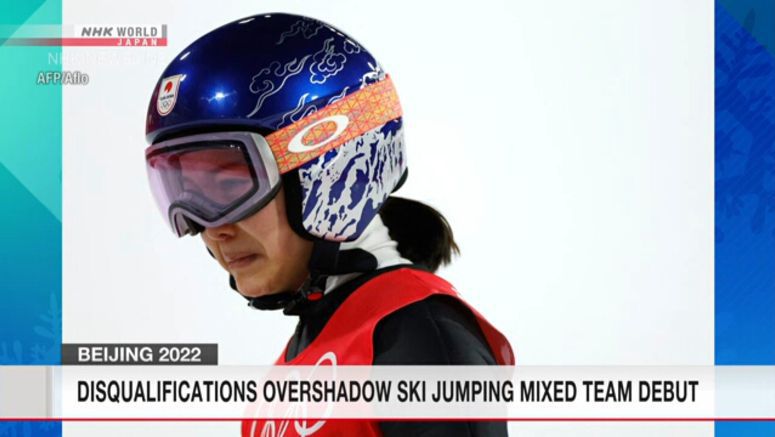 At the Beijing Winter Games, the gold in ski jumping's mixed team event went to Slovenia, but there was controversy after five jumpers were disqualified, including favorites Germany.
Claimed breaches of complex rules that link suits and skis to bodyweight in an effort to remove any advantage also took out Japan, Austria and two Norwegian jumpers.
Japan's Takanashi Sara was among those sidelined. Her coach said her suit was supposedly too big around the thighs, even though she wore it in the women's normal hill event on Saturday, when she finished 4th. He added that the extreme dry weather may have affected her body's moisture content.
Team Japan, including the men's normal hill champ Kobayashi Ryoyu, finished 4th. But the results on the event's Olympic debut were overshadowed by anger and confusion.
Slovenia stepped up to take gold, with the Russian Olympic Committee in second and Canada scooping a totally unexpected bronze.