Chen Triumphs In Men's Figure Skating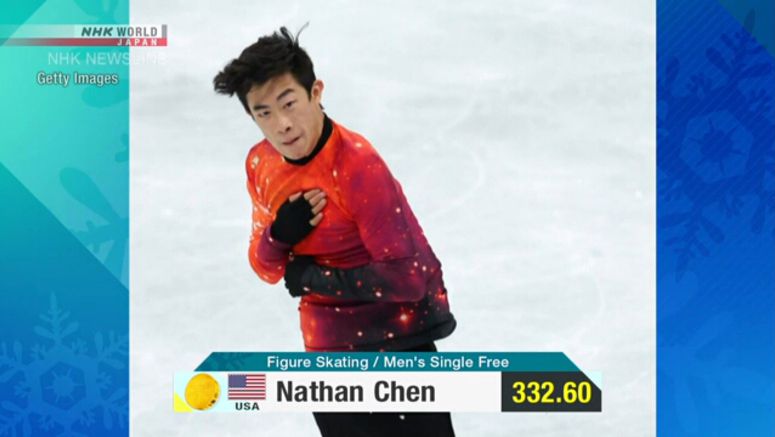 US superstar Nathan Chen has won the Olympic gold in men's figure skating. Japanese skaters made up the rest of the podium but two-time defending champion Hanyu Yuzuru missed out on a medal with a fourth-place finish.
The 22-year-old Chen completed a nearly perfect free program routine, successfully landing five quadruple jumps. His total score of 332.60 put him over 20 points clear at the top.
Chen had been widely tipped to win gold four years ago, but finished in fifth after a disastrous short program performance.
He thanked his friends and family for helping him return to the Olympics, saying he could not have won gold without them.
18-year-old Kagiyama Yuma won silver in his Olympic debut maintaining his position from after the short program.
And Uno Shoma took the bronze, adding to the silver he won four years ago.
Hanyu tried to claw his way back into contention after a disappointing showing in the short program, but he slipped on his opening quadruple axel attempt.
He said afterward he tried his best in a tough competition, and is happy as long as fans enjoyed his performance.