Japan's Hirano Claims Snowboarding Halfpipe Gold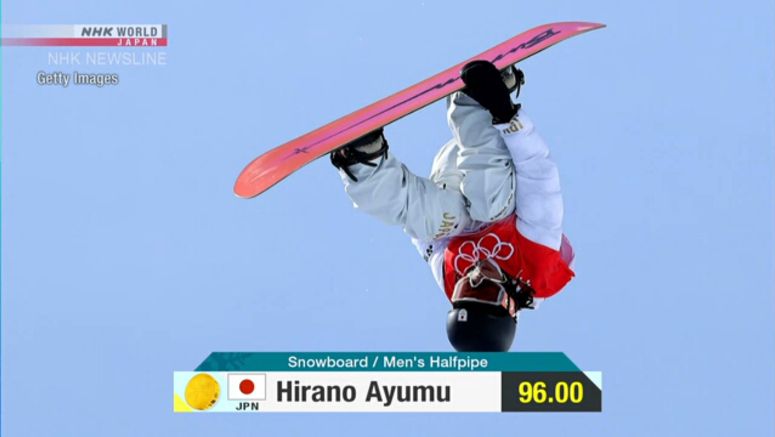 Japanese snowboarder Hirano Ayumu has won gold in the men's halfpipe at the Beijing Winter Olympics. The 23-year-old took silver at the previous two Games.
Hirano landed what's called a "triple cork 1440" on all three of his runs. The trick consists of three head-over-heels flips while spinning sideways four times. Hirano became the first athlete to achieve it in competition last December.
He recorded a score of 96.00 on his third run, beating Australia's Scotty James.
Hirano also competed in skateboarding at last summer's Tokyo Olympics. He failed to advance to the final, but says trying the sport gave him a new sense of balance. He has been focusing exclusively on snowboarding for the past six months to prepare for the Games.
After the event, Hirano said, "I was able to put in the performance I'd always hoped for on my third run, and achieve what I've been striving for over the past four years."
Hirano's childhood hero American legend Shaun White came in fourth. The 35-year-old is retiring after the Games. He won the gold medal in 2006, 2010, and 2018. White broke down in tears after the event, thanking fans and calling snowboarding "the love of my life."
In skiing, Switzerland's Lara Gut-Behrami won gold in the women's super-G. It's her second medal of the Games, after taking bronze in the giant slalom.
Defending champion Ester Ledecka of the Czech Republic finished in fifth and US star Mikaela Shiffrin was 9th.