Japanese Olympic Team Returns From Beijing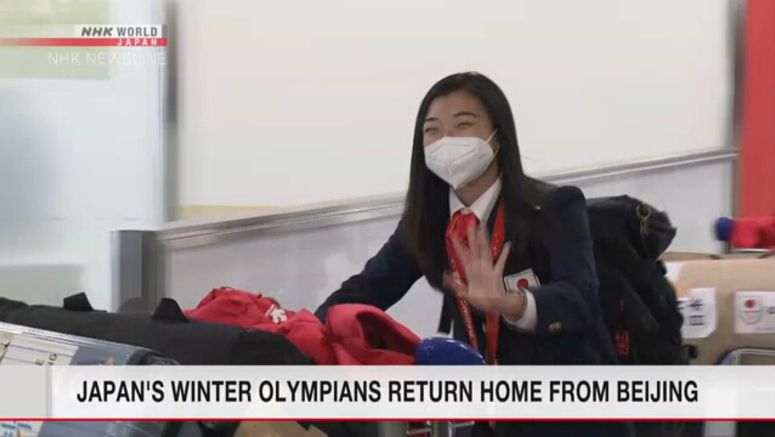 Japan's Olympic team has returned from the Beijing Games. It arrived at Narita Airport outside Tokyo on Monday night.
The women's curling team, which won the silver medal, was among them.
Team Japan won 18 medals at the Games, a record for the country for a winter Olympics.