Ski Jumper Takanashi Captures Third World Cup Title Of The Season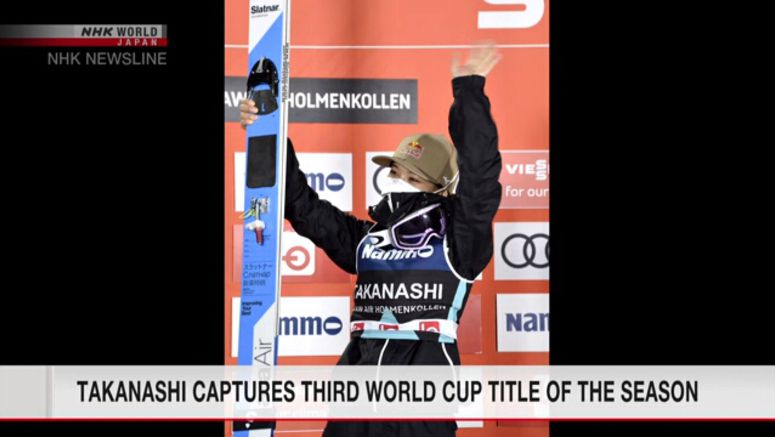 Japanese ski jumper Takanashi Sara has clinched her third women's World Cup title of the season in Norway.
The women's individual Large Hill competition took place in Oslo on Sunday.
Takanashi came out on top with a first jump of 130 meters, 2.9 points ahead of the runner-up.
In her second attempt, Takanashi recorded a leap of 128 meters, maintaining her lead with a total of 263.9 points.
Takanashi now has a total of 63 World Cup titles, a record for both men and women. She also set a new record of 113 podium finishes in World Cup ski jumping.
Takanashi told reporters she was able to focus on her techniques as the jumping conditions were favorable with almost no winds.
Asked about her strong performances after the Beijing Olympics, she said she was able to make a comeback thanks to the support of many people.
Takanashi was disqualified in the mixed team event at the Beijing Games due to a suit violation. Japan finished fourth. She posted a message on social media to apologize for her disqualification.