Wakatakakage Wins Spring Grand Sumo Tournament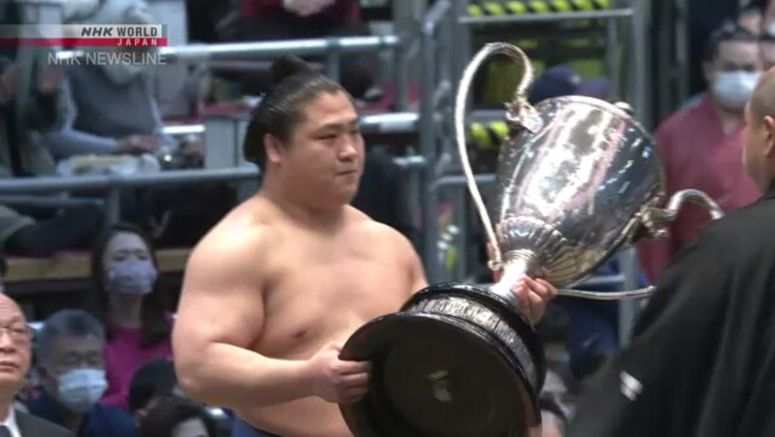 In sumo, newly promoted Sekiwake Wakatakakage has clinched his first championship after winning a playoff in the Spring Grand Sumo Tournament.
The wrestler, who holds the sport's third-highest rank, faced rank-and-filer Takayasu in the playoff after they both lost their bouts on the final day on Sunday and were tied with 12 wins and three losses.
Wakatakakage beat Takayasu with a pulling overarm throw.
This is the first time since 1936 that a new Sekiwake has won a championship.
Wakatakakage rose to the rank of Sekiwake after scoring more wins than losses in the last three tournaments.
He racked up wins with his signature sharp offensive from a low posture during the spring tournament.
He stopped Takayasu's winning streak on the 11th day and beat Takakeisho, who holds the second-highest rank of Ozeki, on Saturday.