Inoue Beats Donaire To Win Third Boxing Championship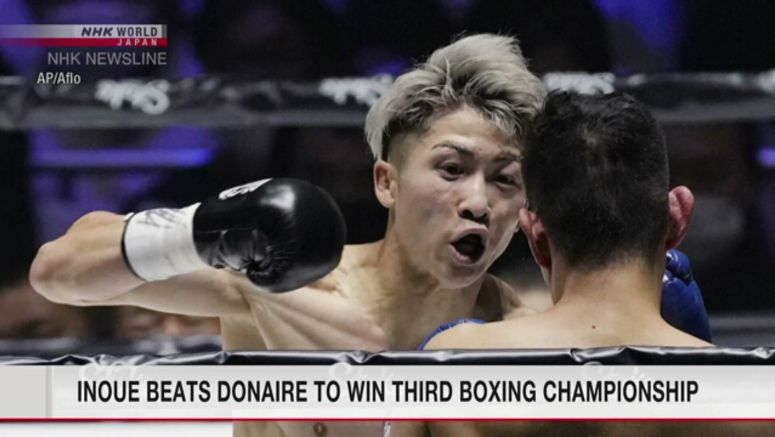 Japanese boxing sensation Inoue Naoya has won a third world boxing championship with a second-round victory over the Philippine's Nonito Donaire. The defeat of defending WBC champion Donaire adds that belt to Inoue's WBA and IBF championships.
The two champions squared off Tuesday near Tokyo after clashing in 2019 at the same venue, a contest Inoue won by a decision.
Inoue began to dominate the ring from the latter half of the first round. Moments before the bell, a right from Inoue knocked Donaire to the canvas.
Inoue intensified the barrage in the second round, landing a left hook, bringing Donaire down a second time.
Before the end of the round, Inoue was ruled the winner by technical knockout.
After becoming the first Japanese to hold three champion belts, Inoue told the crowd that he would seek the WBO championship -- the only remaining belt -- later this year.
He said he may also raise his weight class to super bantamweight.