Ukrainian Sumo Wrestlers Visit City North Of Tokyo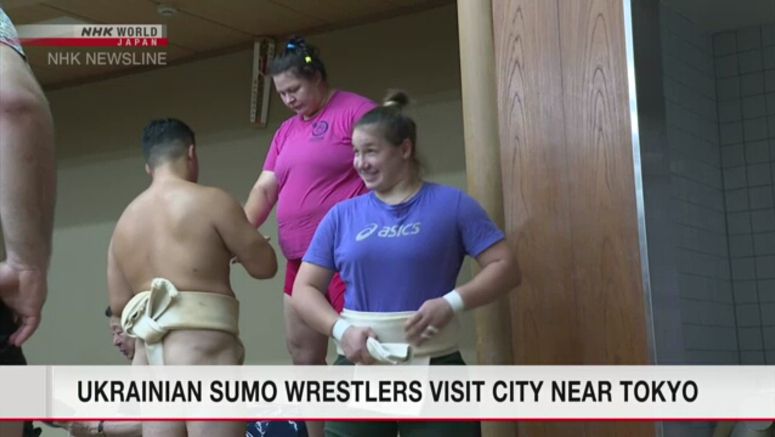 A group of amateur Ukrainian sumo wrestlers has visited a city with a passion for sumo north of Tokyo before leaving for an international sports event in the United States.
The eight-member delegation had been training in Ehime Prefecture and elsewhere in Japan since June in the run-up to their participation in the 2022 World Games.
The group visited the city of Soka, Saitama Prefecture, at the city's invitation on Sunday. Sumo wrestling is popular in the city.
The wrestlers watched elementary school children playing at a sumo event held at a gym in the city.
The children presented the wrestlers with a Ukrainian national flag with their messages of support written on it.
One fourth-grader told NHK he was encouraged by the wrestlers, who showed kindness and kept smiling, despite the conflict in their country.
Later in the day, the wrestlers held a training session with local junior high school students using a ring at the gym.
The group is scheduled to leave for the United States on Tuesday.