Ohtani Hopes To Play For Japan In Next Year's World Baseball Classic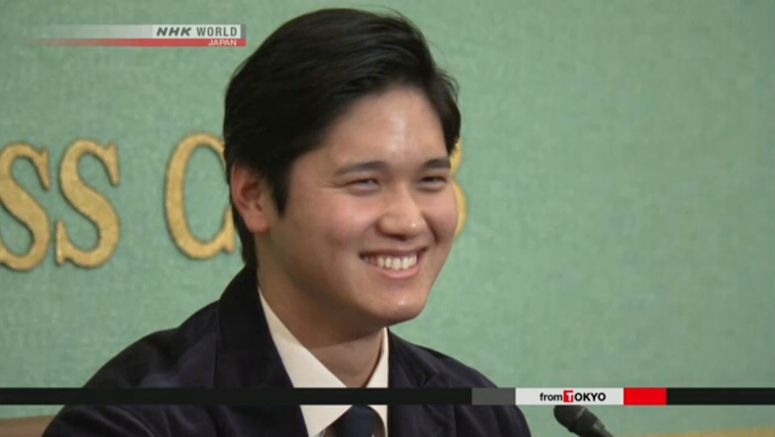 Japanese two-way star Ohtani Shohei of the Los Angeles Angels has expressed hope of playing on Team Japan in next year's World Baseball Classic.
Ohtani spoke to reporters on Monday, the day before the Major League Baseball All-Star Game.
He said there have been years in which he was not able to play in the WBC due to injury and other reasons, but if he's picked, he would like to be there.
The WBC is a tournament to decide the world's best baseball team by country and region. Twenty teams, including Japan and the US will take part in the games in March next year. Team Japan is aiming to become champions for the first time in three tournaments.
Some Major League clubs won't allow their players to play in the games as the WBC is just before the start of the season. But Angels announced on Monday that Ohtani's teammate and superstar Mike Trout will be a member of Team USA.
Ohtani says he hasn't officially asked the Angels if he can take part in the WBC. But he's optimistic because he's had positive comments from the club about him playing in the tournament.