Prosecutors Investigate Bribery Allegations Related To The 2020 Olympics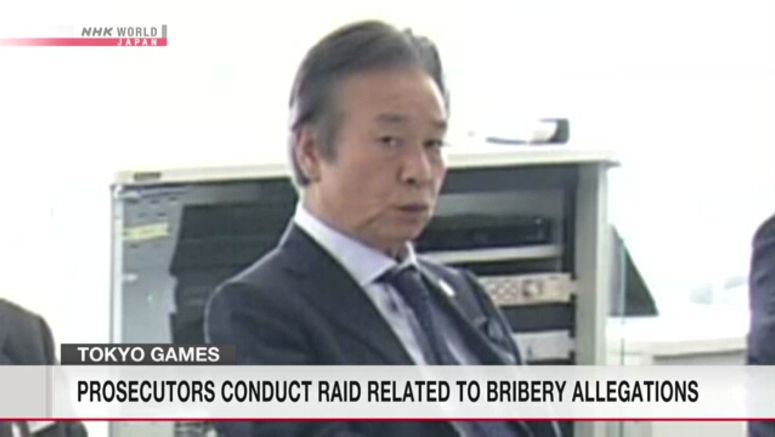 A former executive of the 2020 Tokyo Olympic and Paralympic Games Organizing Committee is being investigated over a lucrative consulting fee that he received from a firm that sponsored the Games. It has been revealed that Takahashi Haruyuki and the firm's ex-chairman are old acquaintances.
Tokyo prosecutors searched Takahashi's residence and other sites on Tuesday.
The prosecutors suspect that Takahashi may have accepted bribes in connection with the selection of major business suit retailer Aoki Holdings as a sponsor of the Tokyo Games.
Aoki Holdings signed a sponsorship agreement with the organizing committee in 2018. It sold suits and other items adorned with Olympic emblems as officially licensed products.
Takahashi and sources connected to the matter say he and Aoki's former chairman and founder, Aoki Hironori, are old acquaintances. They reportedly knew each other before Tokyo won the right to host the 2020 Games. It is said that the two have known each other for more than ten years.
The sources say that in 2017 Takahashi's Tokyo-based company started receiving consulting fees of up to 1 million yen, or about 7,300 dollars, per month from Aoki Holdings. The company apparently received hundreds of thousands of dollars in total.
Executive members of the Tokyo Games' organizing committee are regarded as quasi-civil servants and are forbidden by law from accepting money or gifts related to their duties.
Prosecutors are expected to analyze the confiscated materials and use them to track the flow of funds.
Takahashi told NHK that he merely signed an ordinary business contract to serve as a sports consultant. He said that he never doled out favors related to the Games.
Takahashi previously served as a senior managing director at Dentsu. The major advertising agency was involved in choosing Aoki Holdings as a sponsor of the Games.
Prosecutors also searched Dentsu's headquarters on Tuesday.