Retiring Speed Skating Olympic Champion Kodaira Nao Looks Back On Her Career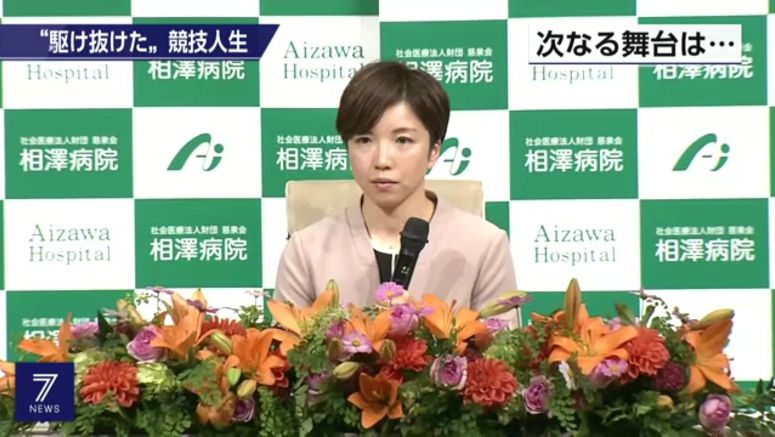 Retiring Japanese speed skating Olympic gold medalist Kodaira Nao has spoken at a news conference, saying her competitive career has been like a roller coaster.
Kodaira talked to media on Thursday, following her final competition last Saturday. In the race, she defended her national championship title in the 500-meter event.
Kodaira, who is 36, competed in four straight Winter Olympics since 2010. In the 2018 PyeongChang Games, she won the gold medal in the women's 500 meters with an Olympic record.
She said that she felt like being in a dream throughout her last run as a competitor, in which she won the national title for the 8th straight time.
Looking back on her career, Kodaira said that all her days up to last Saturday had felt like a roller coaster, with all the ups and downs. But she said she never looked back, and always took a forward-looking attitude.
She went on to say that she would not say things were always easy throughout her career, but on the day of her final run, she was able to feel a real sense of accomplishment.
Kodaira said competing at four Olympics has helped her grow. She said that she hopes that the Olympics will always be an occasion to brighten up the world and connect people, rather than to be exploited for profit.
Talking about her future, Kodaira said she will start teaching at her alma mater, Shinshu University in Nagano Prefecture, central Japan, in January next year. She said she wants to think together with students to provide good classes.