Ski Slope Opens At The Foot Of Mt. Fuji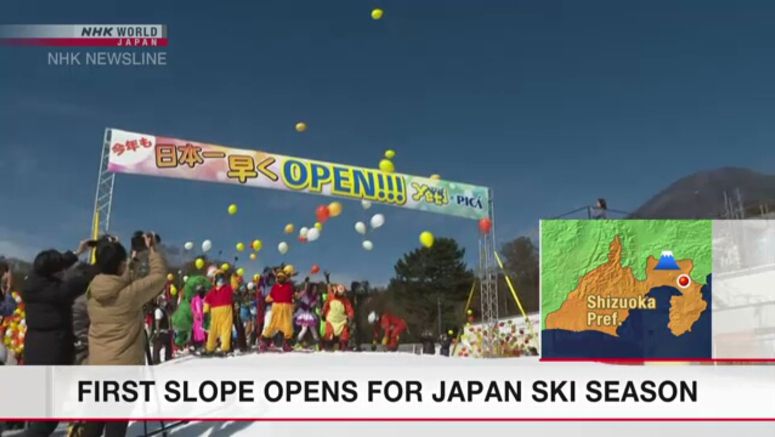 A ski slope at the foot of Mount Fuji became the first ski resort in Japan to open for the season on Friday.
The operator of the Yeti resort in central Japan's Shizuoka Prefecture has been using snowmaking equipment to create a snow-covered slope since October 11. About 550 tons of artificial snow has fallen on the slope every day.
The operator offered free admission on opening day to visitors who arrived dressed in fancy costumes by 10 a.m. Around 400 visitors had fun skiing for the first time this season. Many of them wore costumes of characters.
A man from neighboring Aichi Prefecture spent the night near the slope before it opened. He said it was exciting to ski in good weather with Mount Fuji nearby.
Another man came from Saitama Prefecture, which is near Tokyo. He said he had fun skiing, as the leaves nearby have only recently begun to change colors.
The official in charge of the slope said he hopes visitors will enjoy skiing in the open air, while taking precautions against the coronavirus.