Japan Soccer Coach Says Match Against Germany Will Be 'all - Out Battle'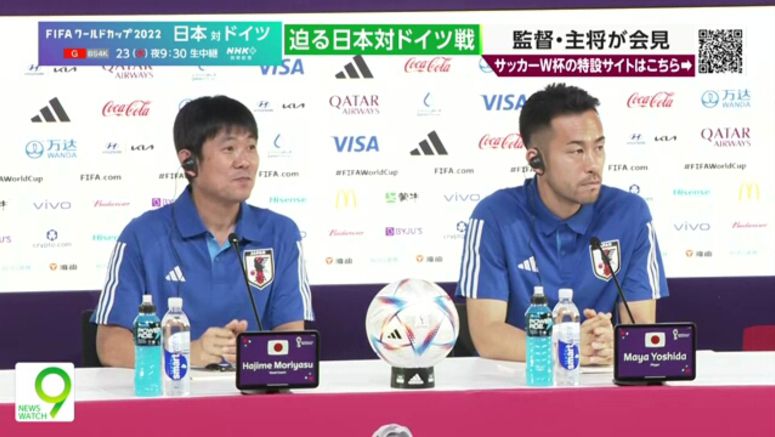 Japan's national soccer team coach Moriyasu Hajime says he wants to muster the strength of all of the team's 26 members to win their upcoming match against Germany at the World Cup in Qatar.
Japan will play Germany in its first match on Wednesday. Kickoff is at 4 p.m., local time.
Moriyasu and team captain Yoshida Maya spoke in a news conference on Tuesday.
Moriyasu commented on some members who recently suffered injuries. They include Morita Hidemasa, who joined the team's practice on Monday. Moriyasu said all of the players are training together now, and are ready to play.
Moriyasu said he's confident about what the team has achieved so far. He also said he will prepare so that the team can do its best against Germany. He added that it will be a tough match, and that all 26 members will need to give everything they've got to win.
Yoshida said it's important to play with confidence and courage. He added that the German players are skilled and experienced, so Japan's team must be united and play hard.
Japan has competed in six World Cups, and advanced to the knockout round in three of them. But it failed to do so in the other three, after losing its first match in each of the divisional rounds.