Japan Jobless Rate Unchanged At 2.6% In Oct.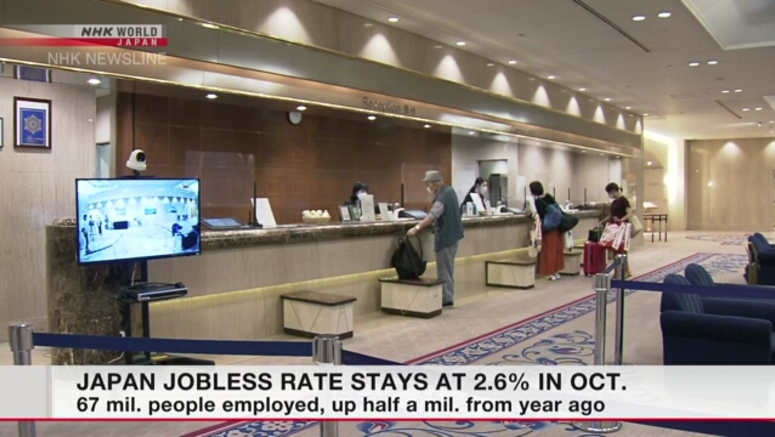 Japan's unemployment rate stayed unchanged in October from the previous month at 2.6 percent in seasonally adjusted terms.
The Internal Affairs ministry says the number of jobless people fell below 1.8 million, down for the 16th month in a row.
The ministry says more than 67 million people were employed, up by half a million from a year ago. It was the third straight month of increase.
Hiring at hotels and restaurants was strong as they recovered from the pandemic. But officials say they need to watch employment trends closely as coronavirus infections rise again.
Separately, the Labor Ministry said the number of job openings continued to grow in October, as hotels and entertainment businesses expected more tourists.
It says the national average ratio of job openings to seekers was 1.35. That means there were 135 job openings for every 100 applicants.
It was the 10th straight month of increase.
Officials say a government subsidy for domestic tourism and the easing of border controls both helped. Hotels, restaurants and entertainment businesses were all encouraged to hire more people.
But the ministry says some firms are having trouble hiring, as the rising cost of raw materials squeezes profits.