Nhk Documentary Featuring Area With Snowy Climate In Japan Wins Abu Prize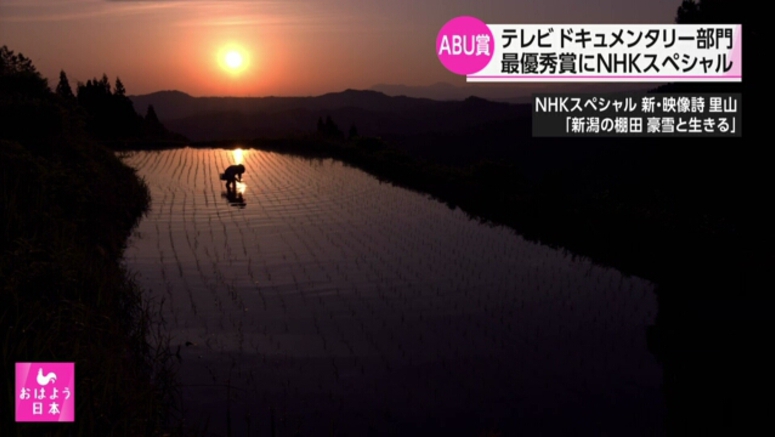 An NHK program featuring coexistence between people and nature in an area of Japan known for its snowy climate has won a prestigious prize from the Asia-Pacific Broadcasting Union.
An award presentation ceremony for the 2022 ABU Prizes took place in the Indian capital New Delhi on Tuesday.
A total of 313 entries were made in 15 divisions this year.
In the documentary division of the TV category, the award went to NHK's "SATOYAMA Niigata: Living with Snow."
The program, which aired in Japan in March, shows life in the Chuetsu region of Niigata Prefecture, central Japan. The region has been plagued by heavy snowfalls and frequent landslides since ancient times.
The documentary depicts people striving to live in harmony with nature, cultivating land to produce high-quality rice. It features images of the starry sky reflected in the terraced rice paddies and wildlife such as Japanese rice fish and red dragonflies.