Japan To Prepare Train Cars For Narita Arrivals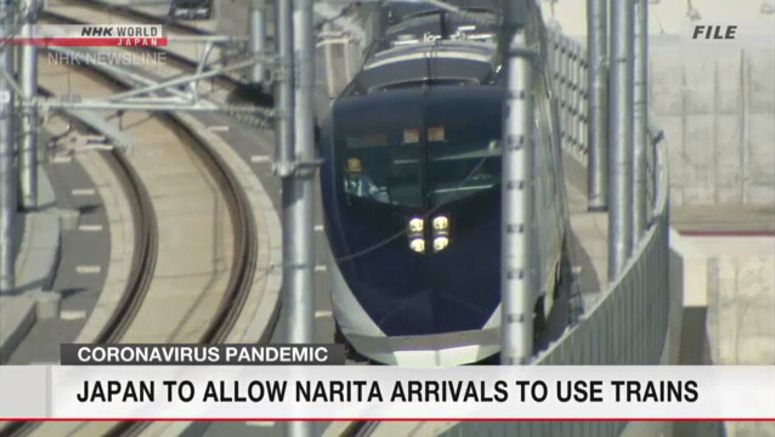 NHK has learned that Japan's transport ministry and a railway operator have drawn up a proposal allowing people arriving from overseas to use the train to leave Narita Airport near Tokyo.
The government is currently asking arrivals from abroad to avoid using public transportation and instead arrange their own vehicles to leave the airport, even if they test negative for the coronavirus.
The ministry and Keisei Electric Railway plan to allow arrivals at Narita Airport to travel to Keisei-Ueno Station in Tokyo on designated cars of express trains. They hope this will reduce the financial burden on the travelers.
The arrivals will be asked to use designated routes in the airport and train stations to prevent mixing with other passengers.
They will also be asked to use hire cars or private vehicles from Keisei-Ueno Station.
If any of them are later confirmed to be infected, their personal identification information and train seat reservation numbers will be used to trace close contacts.
The ministry wants to put the plans into practice as early as this month. It will report them to the government's advisory panel on the coronavirus response.
The ministry is also considering a similar arrangement with East Japan Railway's Narita Express trains, which connect the international airport to stations in and around Tokyo. It is expecting an increase in arrivals in the future.