People Travel In Japan Despite Infection Risks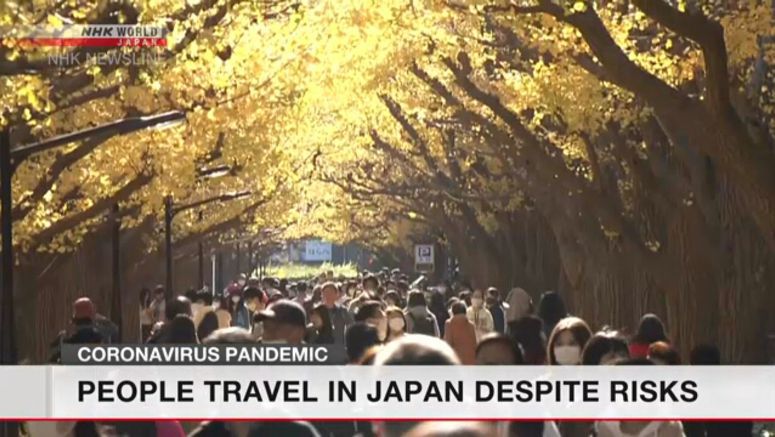 On this a three-day holiday weekend here in Japan, plenty of people have been venturing out and traveling, despite the risks of coronavirus infection.
Some people in Tokyo decided to view the autumn leaves, preferring to stay close to home rather than going far afield. There were 391 new coronavirus infections reported on Sunday in the capital. That's a drop from recent days, when over 500 cases were reported daily.
One female visitor said, "I can't go back to see my family, so I looked for a place where I could enjoy the autumn leaves. It took only 10 minutes to get here by car. I'm planning to leave pretty soon."
A male visitor said, "I see this as a good chance to walk around and discover things close to home."
The central area of the western city of Osaka also saw crowds. The prefecture marked a record 415 cases on Saturday.
In nearby Kobe, many tourists visited the city's famous Chinatown. Some said they came despite being worried about the spike in infections.
A male tourist from Nagoya said, "I made my reservation when infections were declining. I wondered what to do, but would have to pay fees to cancel. So I decided to proceed with caution."
More than 130,000 cases have been confirmed across the country. More than 300 patients are in serious conditions, and about 2,000 people have died.