Japan's Justice Minister Refutes Ghosn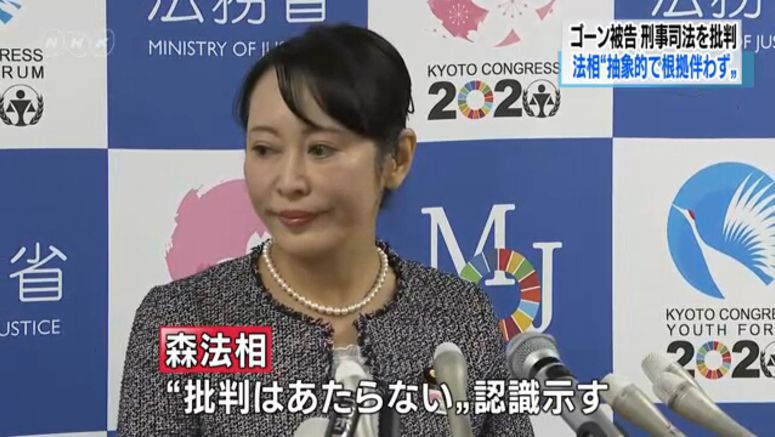 Japan's justice minister says former Nissan Motor Chairman Carlos Ghosn's criticism of Japan's justice system was mostly abstract, unclear or baseless.
Masako Mori rebutted Ghosn's remarks in a news conference shortly after 9 a.m. Japan time on Thursday.
She also spoke to reporters in the early hours of the day in response to Ghosn's news conference in Beirut on Wednesday.
Mori said prosecutors in Japan file indictments only when there is sufficient evidence to make a court conviction highly likely. She also said judges are making a decision from a neutral and fair position.
Ghosn had criticized Japan's 99 percent conviction rate, saying he cannot expect a fair judgment.
Mori said Ghosn conducted business activities in Japan so he should present evidence and establish his case by facing a trial under Japan's justice system.
Mori said that's what is expected of a first-class businessperson and a good citizen around the world.
Ghosn's news conference in the Lebanese capital was his first public appearance since he skipped bail in Japan and fled to Lebanon.
Ghosn claimed his innocence and accused Japan's judicial system of violating his basic human rights.