Hitachi Drops Uk Nuclear Plant Project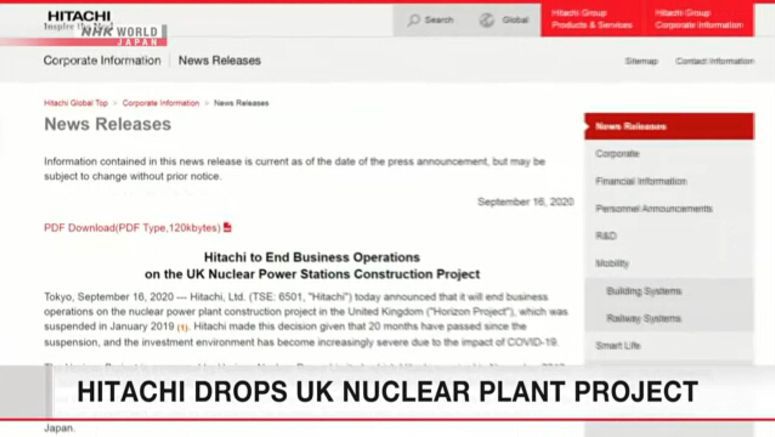 Japanese industrial giant Hitachi is pulling the plug on construction of a nuclear power plant in Britain.
Hitachi says its board of directors decided on Wednesday to withdraw from the project on the island of Anglesey in Wales.
The company put its plans on hold in January last year. It cited ballooning costs of safety measures and other factors.
Hitachi says it had asked the UK government for greater support for the project.
But the firm says negotiations made little progress -- partly due to the coronavirus pandemic.
Hitachi says its latest decision is not expected to significantly impact its business, as the firm already posted relevant expenses from the stoppage in fiscal 2018.