Hayabusa2 Capsule Taken To Jaxa Lab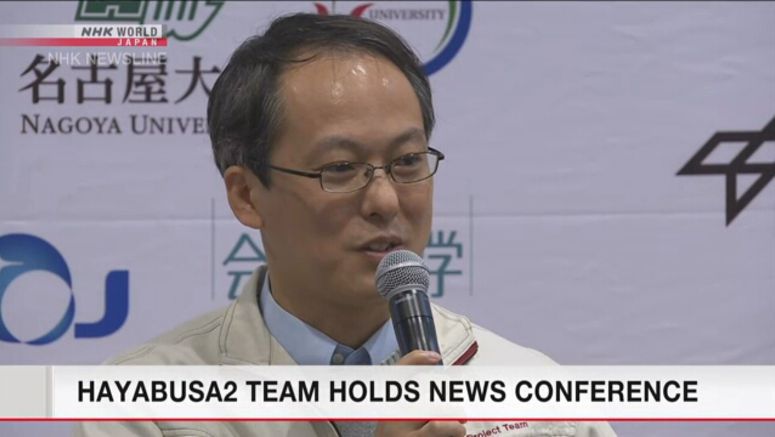 A capsule released by the Japan Aerospace Exploration Agency's space probe Hayabusa2 arrived at a lab near Tokyo, Japan on Tuesday. Officials held a news conference during which they thanked the public for warmly welcoming back the capsule.
The capsule is believed to contain samples from the Ryugu asteroid. It was retrieved after landing in an Australian desert on Sunday and arrived at Haneda Airport in Tokyo on Tuesday morning.
Tsuda Yuichi, the project manager of Hayabusa2, said he was touched when he realized that the capsule had traveled more than 5 billion kilometers.
Kuninaka Hitoshi, the head of the Institute of Space and Astronautical Science, said that the coronavirus pandemic forced them to briefly consider postponing the return of the capsule.
But he said they succeeded as a result of their determination to continue despite the circumstances. He also said they hope to analyze the samples thoroughly in order to derive as much scientific value from them as possible.
Analysis of the samples, which could provide clues on the origin of life, is expected to start in June.